Brynhildr formerly ZeroRemote; is a Free Portable Remote Desktop Program for Windows which includes both client and server in one package. This easy to use free remote desktop software allows you to remotely control another computer from a USB flash drive, on the go - no matter where you are.

The USB RDP uses minimal system resources and supports fully encrypted remote desktop connections. Additional features include; screen sharing, audio sharing, clipboard sharing, transfer of file transfers, multi-monitor support, and more.
Free Remote Desktop Program (Brynhildr)
ZeroRemote Free RDP shown during a remote desktop connection to Windows.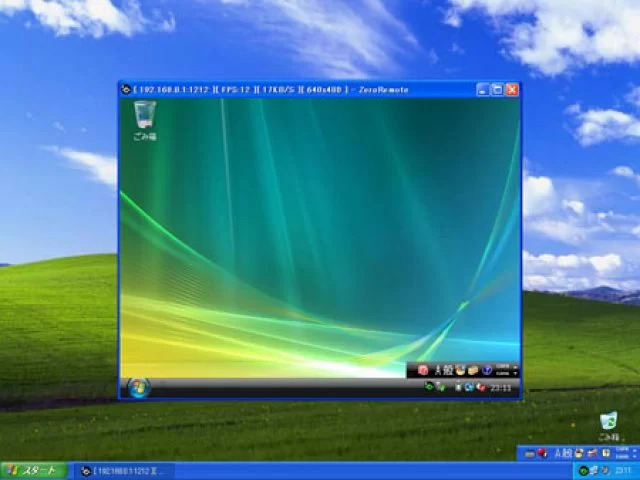 Brynhildr | Remote Desktop Connection Manager
It is an all in one remote desktop client and remote desktop server. Both service managers are shown below.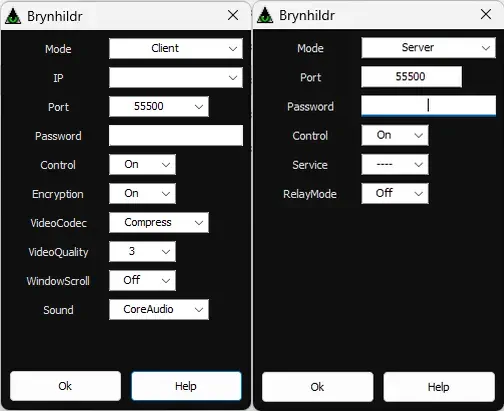 Specifications | Official Site | Where to Download
Authors Website: Project Page
Creator: Developed by IchiGeki
License: Open Source (for personal use only)
Supported Operating Systems: Windows 11, 10, 8, 7, Vista, XP - Windows Server (All)
Minimum system requirements: Dual core CPU, 512 MB RAM
Extracted File Size: < 1 MB
Downloading: You can get this free remote desktop software here:
Brynhildr Download
Notes: To run the Remote Desktop Server as a Windows service, you'll need to create a brynhildr folder on your system drive and then copy the extracted files to that folder. For example C:\brynhildr. Then simply right mouse click, and select to run the executable as administrator.