Portable Cyberduck is a Mac OS X portable FTP client browser application based purely on Cyberduck. It is an FTP client you can bring with you to run from a USB thumb drive, external hard drive, memory card, iPod, other portable device. Now Mac Os X users can have FTP access portably no matter where they go. All settings are stored on the portable device leaving no traces behind on the Mac computer Portable Cyberduck is being run from.
Portable Cyberduck Mac OS X FTP Screenshot: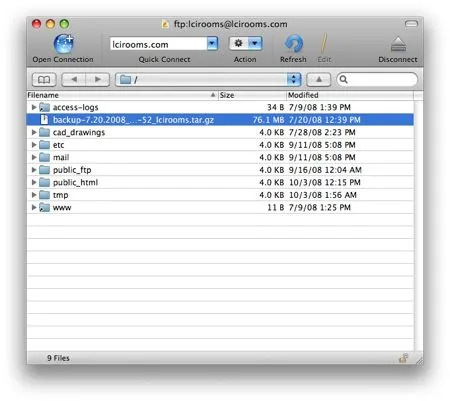 Authors Website: http://freesmug.org/portableapps/cyberduck
License: Open Source
How to install Portable Adium for Mac OS X:
Download the PortableCyberduck.dmg file and double click it to mount
Drag the Portable Cyberduck folder to your flash drive as directed
Launch the program from The Portable Cyberduck folder on your flash drive
Note: you can eject the mounted Cyberduck image and delete the PortableCyberduck.dmg file from your Mac once it has been installed to your portable drive.