Firefox Portable – Web browser
One of the most necessary portable applications could arguably be a good web browser. Firefox Portable based on Mozilla Firefox, makes for a great portable web browser. It enables a user to bring their web browser and favorite bookmarks with them wherever they go. Firefox Portable is easy to use and can be launched quickly from media such as a USB flash pen drive. Portable Firefox saves your bookmarks and browsing history back to the device leaving no traces behind on the client PC.
Key features include pop up blocking, integrated search, individual tabbed browsing, privacy features, automatic updates and more.
Firefox Portable Screenshot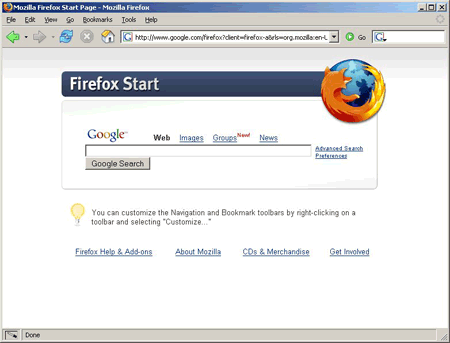 License: Open Source
Authors Website: http://portableapps.com/apps/internet/firefox_portable
Download: You can download Firefox Portable HERE
Mozilla®, Firefox® are registered trademarks of the Mozilla Foundation
---
This Portable Application is filed under: Internet Browsers