PC Cleaner is a "Free Malware Scanner" created by Avira. This portable anti malware software tool can be stored and run entirely from a USB drive. PC Cleaner works to help detect and remove malware infections other Anti Malware software might miss. Additionally, you can use it alongside your existing anti malware software. Avira PC Cleaner will run on Windows XP and later Operating Systems.

Avira provides PC Cleaner as a small executable. Once launched, the tool fetches the remainder of the program and downloads any available updates. An option is also built right into the tool to install to USB.
Moreover, PC Cleaner not only detects Malware, but also provides the ability to remove all Malware it detects without having to purchase anything.
Avira PC Cleaner | Free Malware Scanner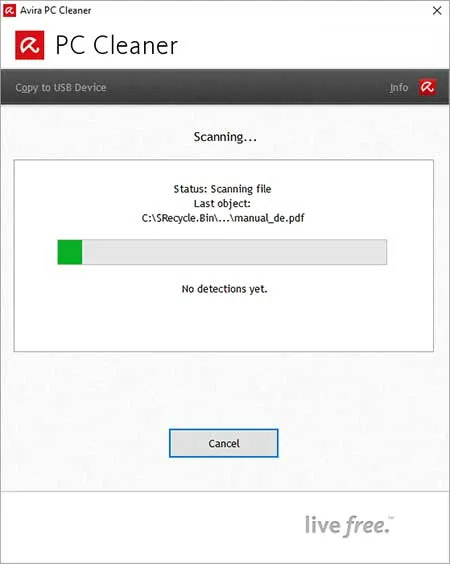 Authors Website: https://avira.com
File Size: 2.33MB (200+MB installed)
License: Freeware
Download: You can get this Free Malware Cleaner HERE