Portable Firefox Mac OS X is based purely on the popular Firefox Web Browser but was revamped to be run from a USB flash drive or other removable USB storage device. Enabling Apple Mac OS X users to bring their Firefox favorites, personalized settings and secure login passwords with them to run on any Apple based Mac Operating System. Just like their fellow Microsoft Windows users.

Portable Firefox Mac OS X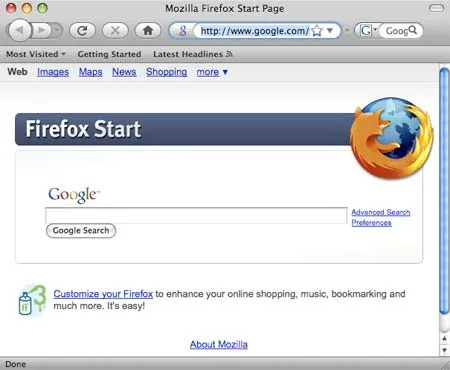 Authors Website: http://freesmug.org/portableapps/firefox
License: Open Source
How to use Portable Firefox for Mac OS X
Download the PortableFirefox.dmg file and double click it to mount.
From the mounted image, drag the Portable Firefox OS X folder to your USB flash drive.
Double click "Portable Firefox" from the "Portable Firefox OS X folder" on your USB flash drive to launch the portable version.
Notes: If Firefox is currently running on the Mac host, you will need to quit the application prior to launching the portable version.