Portable Firefox for OS X is based purely on the all so popular Firefox Web Browser but revamped to be run from a USB flash drive or other portable storage device. Now, just like the Windows users, Mac OS X users can bring their Firefox favorites, personalized settings and secure login passwords with them to run on any Mac OS X capable system.
Portable Firefox for Mac OS X Screenshot: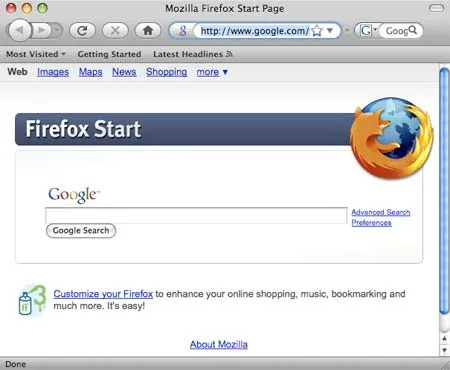 Authors Website: http://freesmug.org/portableapps/firefox
License: Open Source
How to download and install Portable Firefox for Mac OS X:
Download the PortableFirefox.dmg file and double click it to mount
From the mounted image, drag the Portable Firefox OS X folder to your flash drive
Double click "Portable Firefox" from the "Portable Firefox OS X" folder on your flash drive to launch the portable version
Notes: If Firefox is currently running on the Mac host, you will need to quite the application prior to launching the portable version.