GeoSetter is a is a free image geo data and exif data tool created by Friedemann Schmidt. It can be used to display, change, add, or remove geo tags from photos and view or edit related (IPTC/XMP/Exif) metadata of pictures taken with digital cameras. You can even use it to change EXIF date of your pictures.

A zipped version is also made available that allows the user to store and run the tool from a USB thumb drive.
Geo Tagging Exif Metadata Editor | GeoSetter Portable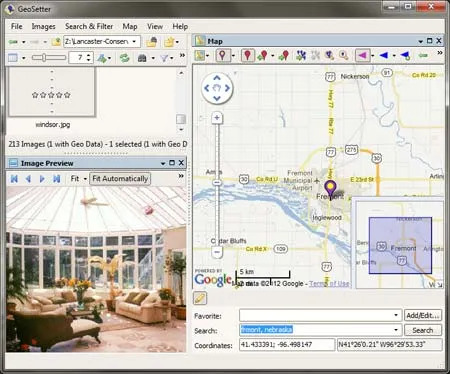 Authors Website: Project Page
Extracted Size: 28.3 MB
License: Freeware
How to make GeoSetter Portable
Download the zipped version and then unzip to your flash drive. A folder named geosetter is created.
Create a new "Text Document" in the folder, and name it config.ini.
Click GeoSetter.exe from the folder to run the program.