Browse anonymously - conceal your identity and anonymize your web browsing. Tor is an anonymous web browser that allows users to browse the internet privately. It does this by masking the users IP address while encrypting the information sent over the net.

This portable internet web browser is made from the combination of Firefox and Tor "The Onion Router". It is open source and can be extracted to, stored, and then run from removable portable media such as a USB flash drive. Enabling you to browse the internet anonymously no matter where you go.
Portable Tor - Browse Anonymously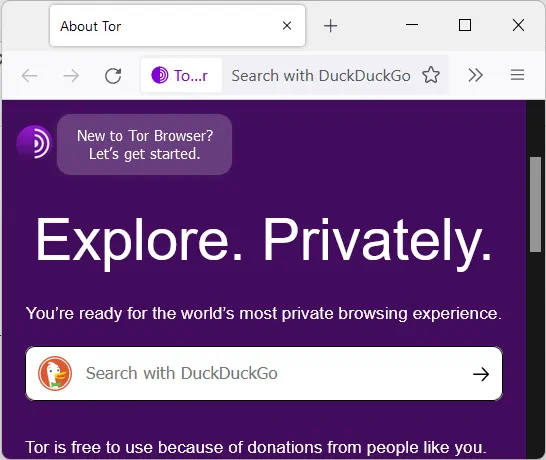 Official Website: Project Page
Extracted Size: 285 MB
Supported OS: Windows 11, 10, 8, 7, XP
License: Open Source
How to Make Tor Portable
Download Tor and copy it to your removable device.

Run the .exe, select language, and then Browse to your USB flash drive to use it as the destination.
Click Install
Once the installer has finished, uncheck "Add Start Menu & Desktop shortcuts", and click Finish.

From the Tor Browser folder on your USB, click Start Tor Browser to launch the program.
The Tor Browser will automatically connect you to the Tor network, which routes your internet traffic through a series of relays to help protect your privacy and anonymity. Once the Tor Browser is launched, you can use it to browse the internet anonymously. However, keep in mind that using Tor does not guarantee complete anonymity and privacy, and you should still take precautions to protect your online identity and data.
Tips for Safely Browsing with a Portable Tor Browser
Avoid logging in to any accounts while using the Portable Tor Browser.
Use HTTPS websites whenever possible, as this provides an additional layer of encryption.
Be careful about downloading files or opening attachments while using it, as these can potentially compromise your anonymity.
Consider using a VPN in addition to the Tor Browser to further protect your privacy and anonymity.
And that's one way you can surf privately online with Tor on a USB flash drive.