Free Mind is a Free Open Source Mind Mapping tool. This high productivity brainstorming app allows users to create visual diagrams to organize, brainstorm and structure new ideas. The software was designed to be intuitive and easy to use, making it a popular tool for students, educators, and professionals alike.

Free Mind Brainstorming App and Mapping Tool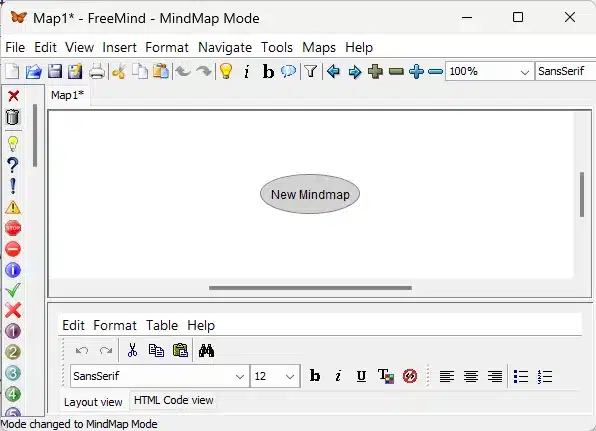 Key Features of Free Mind
Utilizes a user friendly interface that allows easy creation, editing, and navigation.
Multiple layouts and styles for customizing appearance.
Built-in templates and clipart to help you create quickly.
Support for multimedia elements such as images, videos, and hyperlinks.
Keyboard shortcuts for faster editing and navigation.
Exporting to various file formats, including HTML, PDF, and image files.
Collaboration features, including sharing and syncing with other users via cloud services or network sharing.
Portable version for use on USB drives or other removable devices.
Multilingual - available in various multiple languages, including English, German, French, Spanish, and more.
In my opinion this is one of the best freely available powerful and flexible mind mapping tools you can find for creating and organizing ideas in a visually appealing and intuitive way.
Authors Website: Project Page
License: Open Source
Extracted File Size: 39.7 MB
Runs on: Windows 11, 10, 8, 7
Download: You can get this Software HERE