YamiPod is a FREE stand alone portable ipod manager that allows you to manage the content of your ipod without even having iTunes installed. This allows you to copy your mp3 and ACC files to and from your iPod. You can also remove duplicate song entries, import or export playlists etc. This program can be installed and run directly from your iPod. This program is under 4100kb.
YamiPod iPod Manager Screenshot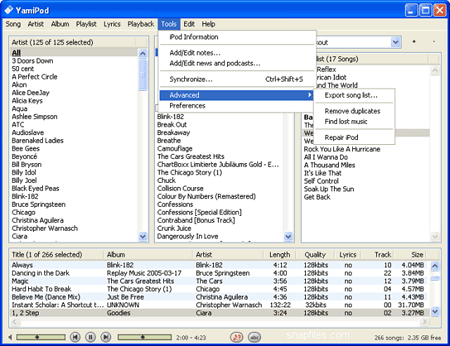 Authors Website: http://www.yamipod.com
License: Freeware
Download: Get the YamiPod torrent HERE and then proceed to download the yamwin.zip using your favorite torrent client.